Job Postings
Associate VP of OLAO Head Start - Las Cruces NM-Click the link for more information
Position: Associate Vice-President of the Office of Learning and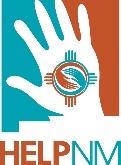 Academic Opportunity (OLAO)
Location: Las Cruces, New Mexico
Monday-Friday, Exempt, 40 Hours/Week with Benefits
Position Reports to: Vice President of OLAO
Duties:
This position is responsible for all operational duties required to run the Head Start, Early Head Start and Pre-K programs within the OLAO division. This position will directly be responsible for facility management and maintenance (including playgrounds), staff professional development and training with the goal of achieving higher qualified teaching staff; vehicle management (usage and maintenance); oversee disaster and emergency planning and preparedness; oversee Sysco implementation; direct supervision of employees; assisting with the development of program budgets and the management of program expense, and oversee all contracts with the OLAO program. The Associate Vice-President will also work with the Vice-President of OLAO in setting and achieving all programmatic goals.
Lutheran Services Florida-Vice President Financial Services-Tampa, Florida
Reporting to the EVP Finance and EVP, Children & HS Services, the VP – Finance and Administration is responsible for all day-to-day and strategic financial and internal control activities of the Head Start/Early Head Start, Voluntary Pre-Kindergarten, School Readiness, Food Nutrition and Early Care Funding Programs, with a budget up to $77.5 million and potential growth thru nonfederal share and other federal funding opportunities. The incumbent is also the Chief Financial Officer for Children and Head Start Services and the point of contact to the Grant's Specialist and other funders in partnership with the Finance Directors. The incumbent is a member of the Executive Team consisting of the Executive VP for Children and Head Start Services, VP for Operations, VP of Early Learning, Research and Training, VP for HR and Organizational Development, and the Associate VP of Support Services.