Region VI Scholarships and Awards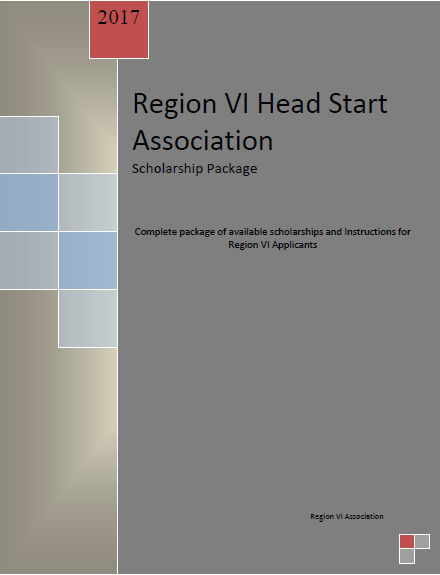 The Region VI Scholarships and Awards are given annually; therefore, each local agency can begin its selection process early and be ready for submission to the State Association long before applications are due.
NOTE: Previous recipients of Region VI Scholarships or Awards are NOT eligible. Please read and follow instructions in completing all applications.
Click here for a Microsoft Word Version of the Booklet
Click here for a Flyer to share with your staff, families, and community
The NHSA Awards and Scholarship information is posted on the NHSA Web site (www.nhsa.org) when it becomes available. Please follow the online instructions in completing NHSA applications. NHSA applications must be submitted online. NHSA then notifies state and regional associations about nominations.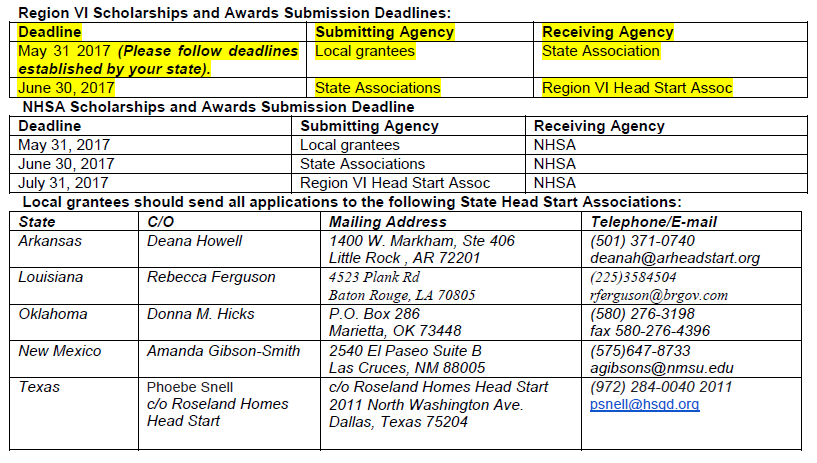 State Associations should mail all applications (Region VI and NHSA) to:
Region VI Head Start Scholarship and Awards
Pamela Draper, Director
P.O. Box 600
Rison, Arkansas 71665
(870) 325-6324