Welcome from Region VI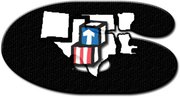 The Region VI Head Start Association's member organizations serve more than 120,000 infants, toddlers and preschoolers and their families and nearly 20,000 staff members. The association has incorporated and operates smoothly with participation from directors, staff, parents and friends.
For more information on our annual training conference, click on the Training Conference Menu Item.